Openex is one of the very few companies that can offer comprehensive solutions in small to large CNC milling services to meet the custom needs in the machinery, mining and metallurgy, energy and power, oil and gas, shipbuilding, bridge industries, etc.
No project is too big
We utilize a well organized state-of-the-art Cnc Machine fleet to deliver high quality to customers all over the globe especially for large scale projects, we have the strong milling capability in handling parts weighing up to 450T and dimension up to 50x8x7m.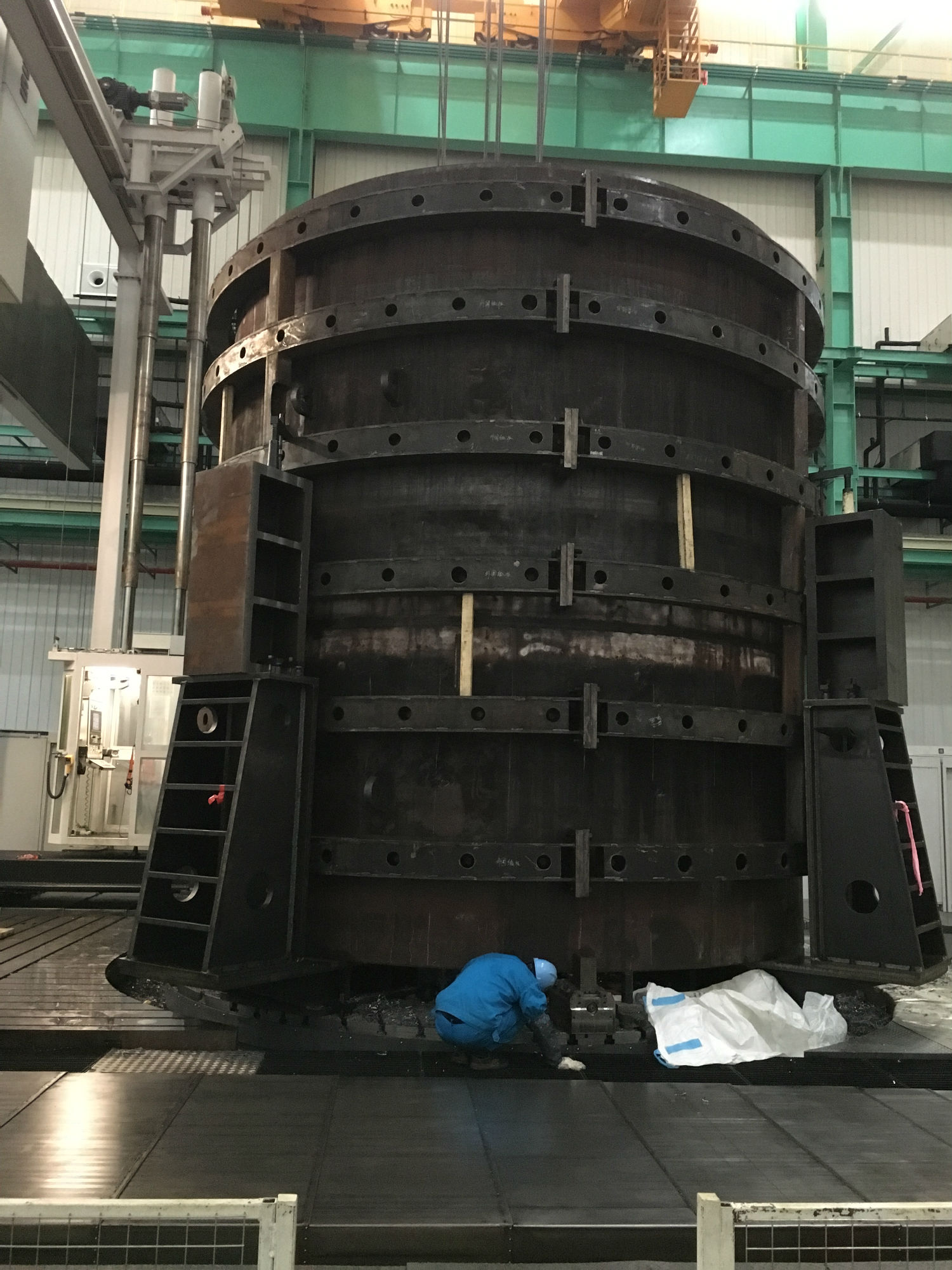 In order to check the workpiece meet the requirements of high precision, we also equipped with a Leica laser tracker to measure any large object within a sphere area of 80m in semi-diameter (accuracy is up to a micron), and we also have a large CMM test machine that can work on component up to 7000x4000x3000mm with an accuracy of up to 0.43μm.
World-Class CNC machine tools fleet
Our CNC machine tools are of the most advanced in the world.
Double gantry milling and boring center:
Schiess and Waldrich Coburg from Germany,
SNK from Japan;
Large horizontal boring and milling machine:
Pama
,
Innse Berardi from Italy, Mitsubishi
,
Okuma from Japan;
Turning and milling machining center:
Schiess from Germany, WZ and Qiqihar from China;
More equipment pls visit:
http://www.cncmetalworking.com/equipment-list/
Why choose us:
1. We utilize the most advanced CNC machines in machining and fabrication
;
2. We have equipped with advanced inspection tools CMMs and Laser Tracker
;
3. Our CNC machine tools are in air-conditioned workshop
;
4. Our manufacturing facilities are well organized in quality control. We work up to the standard of certificates ISO, CE, ASME, API, LR
,
DNV
;
5. Our Workshop situated in shore-side for convenient transportation
;
6. We have experience of the transaction with world-class industrial giants requiring high professionalism
,
preciseness and carefulness.
Link to this article:Large & Heavy milling service
Reprint Statement: If there are no special instructions, all articles on this site are original. Please indicate the source for reprinting.:Casting Wiki,THANKS!^^