Here pictured is a turbine part we are asked by an Israel power plant to produce.
Our Vertical Milling & Boring Machine Centers fit customer's requirements on precision. Especially, on the side end, there are many holes with diameter 22mm and depth 70mm to drill, the dimension tolerance is tight.
In addition, the job also requires professional custom metal fabrication before machining and professional coating after machining. We are honored to be given the trust to do the whole job.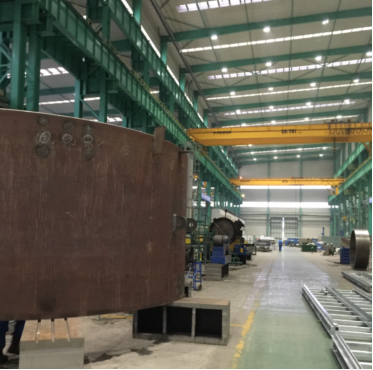 Fabrication of turbine parts for power plant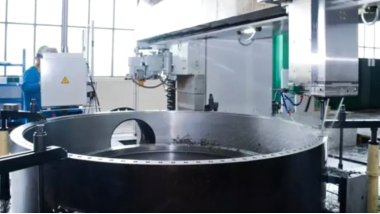 Machining of turbine parts in the process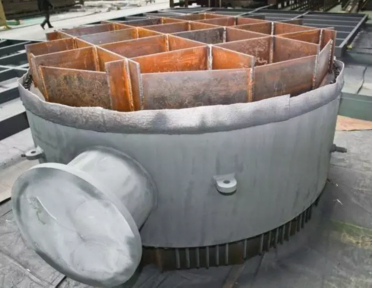 Coating on outside of turbine parts after fabrication and machining