Recently, we finished machining and fabrication of two sets large PVC raw material storage silo for a plastic processing leading enterprise, now the products had been shipped out. We all are satisfied with our large scale metal fabrication.
This stainless storage silo with diameter 4m, length 15m, volume up to 200 cuber meter. The material used are mainly 5mm, 6mm, 8mm thick metal. During machining process, we face two technical problems. One is roundness control during rolling process, and the other is the deformation control during the process of cylinder body pairing.
With our experienced technical team and advanced metalworking equipment, we finally overcome all technical problems. We also provide large CNC horizontal boring for public.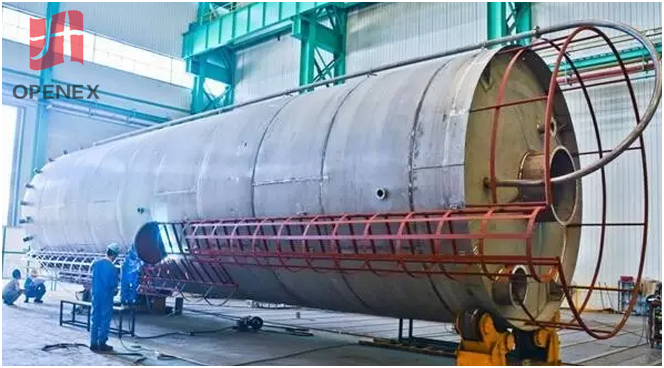 Repair welding
Link to this article:PVC raw material storage silo
Reprint Statement: If there are no special instructions, all articles on this site are original. Please indicate the source for reprinting.:Casting Wiki,THANKS!^^