We contract to produce a steel channel profile for the water supply construction project which is urgently needed. Our Plasma welding technology can handle max 12.5m long plate welding with thickness from 1.0 to 10.0mm. Our plasma arc can penetrate properly through the joint between two plates without padding underneath as usually applied, this technology achieves good quality and high efficiency, and therefore low cost and quick delivery for the customer. In addition, we can bend across the welding seam without the worry of crack, thus the waste of the steel material is reduced to the least.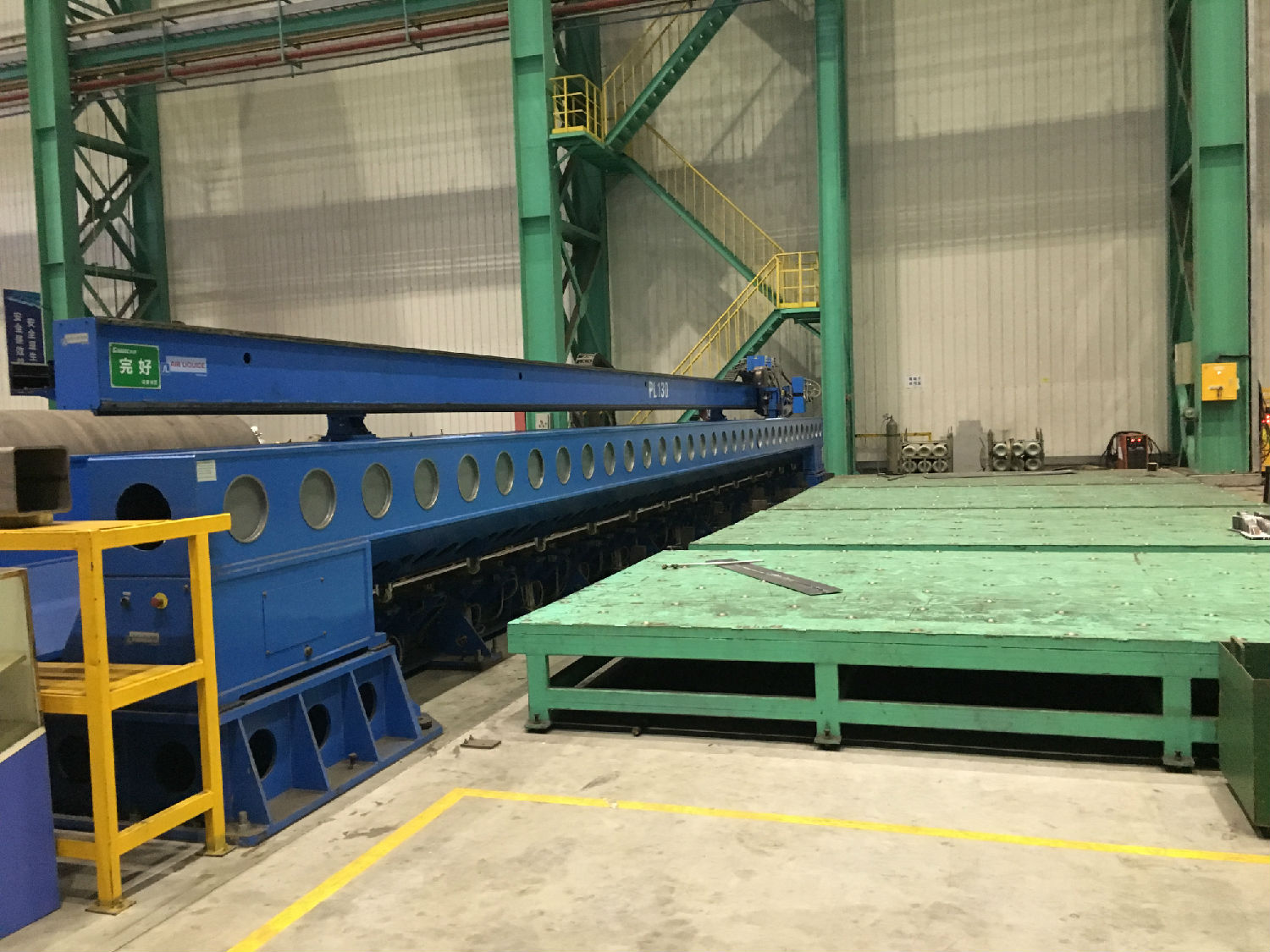 SAF PL130 Plasma welding machine we used for welding steel tubes or steel channels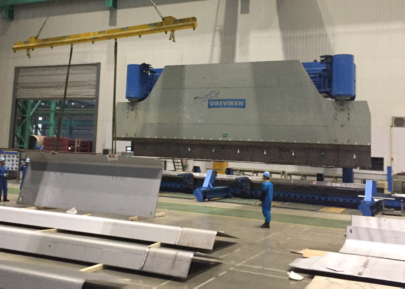 RRSVIKEN brake press we used for bending steel plate, 3000Tons x15m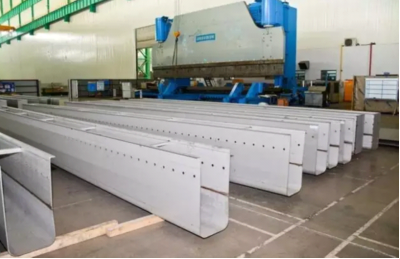 Steel channels for water supply construction project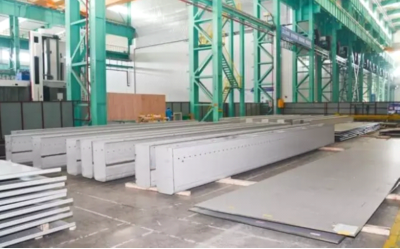 Steel channels for water supply construction project
We are a professional company to undertake all kinds and all sizes of large metalworking, large stainless steel machining jobs as well as precision machining workpieces. We have certificates of API,ASME,ABS,DNV,LR which enable us to carry out most of the fabrication works of pressure vessels,tanks,pipe lines for the industries of Petrol,Gas,Chemical,Energy,Ship construction,Bridge Building and Machinery Manufacturing.