The heavy flooding in China happened between 30June and 07July 2016, has killed more than 186 people, affected 32 million people across 1192 counties in 26 provinces, and led to at least losses of 50 billion yuan (about $7 billion), 70 times of the cost in FAST telescope.
Several photos to show how bad the flooding was: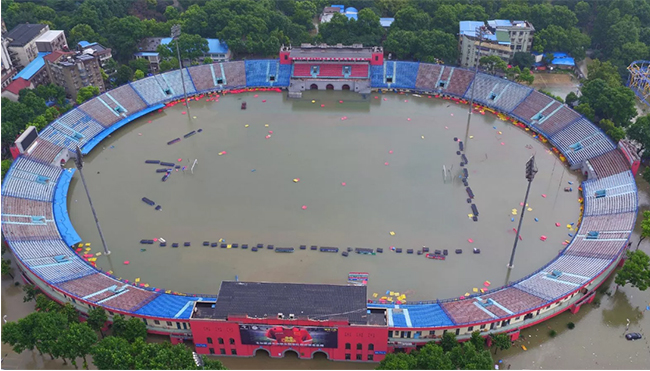 At least two stadiums were transformed into giant bathtubs by the excessive precipitation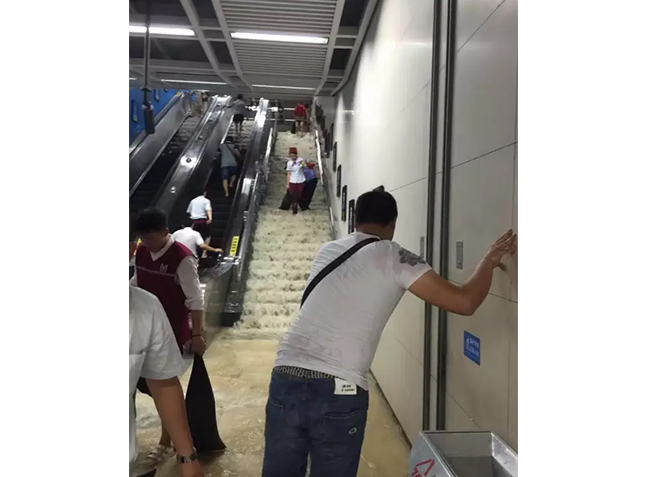 Can you image water stream down along the staircase inside the high speed rail station?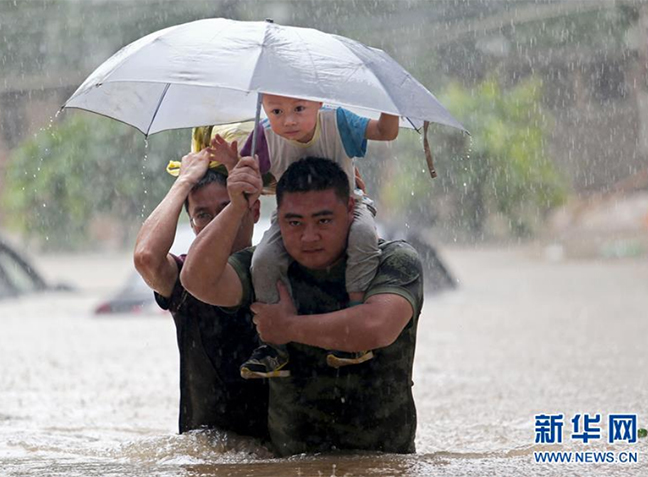 A kid rescued by the PLA men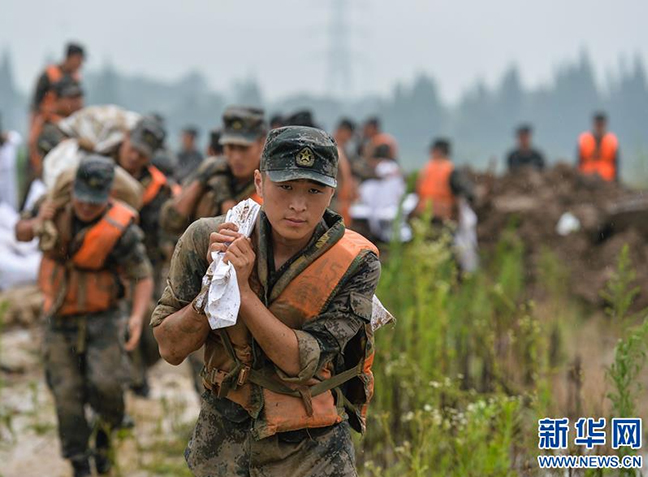 Sandbag is the most seen weapon to fight with flooding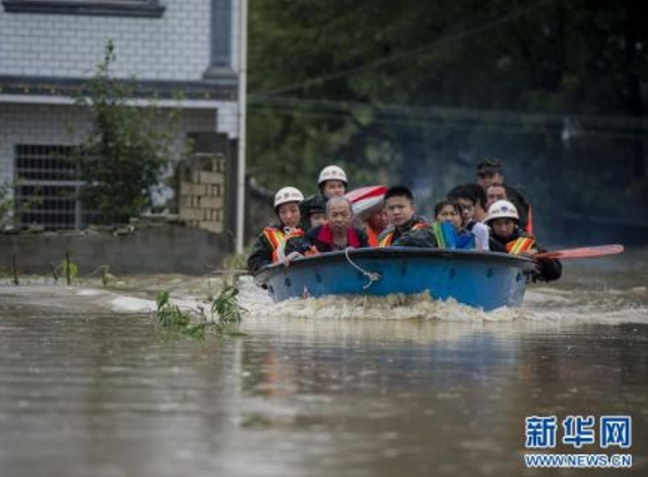 Boat used for rescue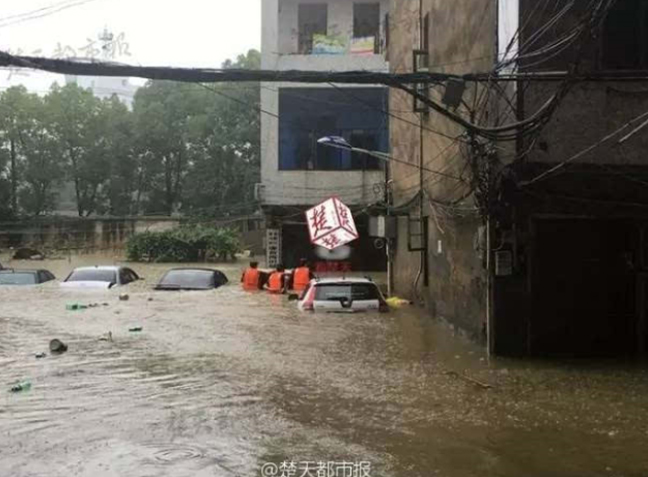 Cars are half dipped half floating in the water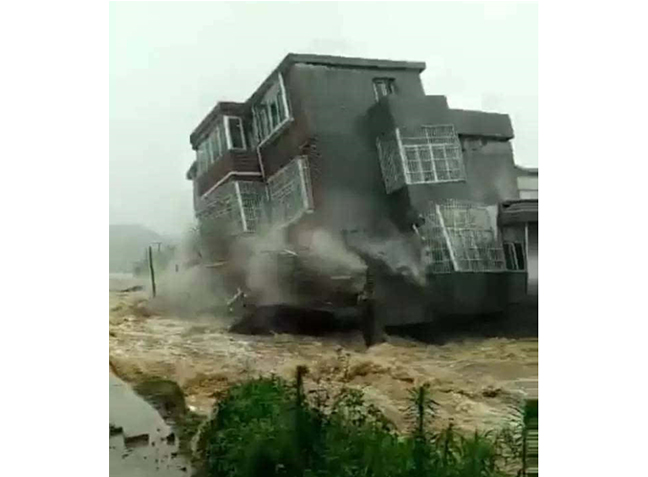 A three-storied building collapsed during the flooding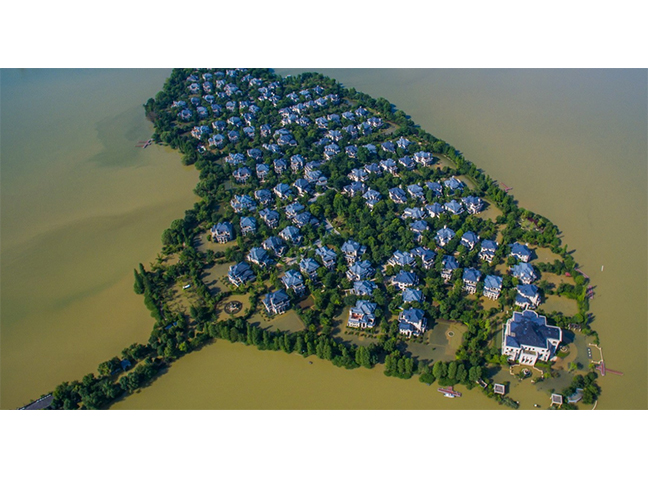 Villas built in the center of the lake suffer the flooding a lot
From the severe flooding happened recently, we at least can learn:
Don't rest on lucky that disaster might not happen, especially when a city is being built, the drainage system shall not be taken as a dispensable one. Many Chinese cities now are facing embarrass situation whenever storm visits. Unlike the buildings above on the earth look impressive in appearance, the drainage system can't be seen at usual, therefore tends to be cut corners. We have been taught that the saving on drainage engineering would result in repeated flooding year over year, and the loses would be times of savings. Make up later on is either impossible, or costs far more than that from beginning.
2. Metal fabricated light weight anti-flood barriers shall be developed and put into use to make the installation easier and quick. The barrier shall better be designed for multi-purpose, so that when flood ends, the barriers are not just a burden of stock.
3. Steel fabricated parking building shall be a good solution to protect the cars from being dipped into water when flooding happens, plus that it can save occupation of land.
4. Design large piece of home appliance so that they can be quickly turned into a boat when flooding happens. For example, water proof inflatable mattress or removable bathtub could be a good equipment for disaster escape.
5. The cars with enough water proof performance and with propeller suitable for ride in water could be interesting. If not, at least a pump of small size inside the car for standby may help survive at emergency.
6. Choose higher land to build home, rather in lower land such as lake center simply because it has beautiful view.