We fabricated a major component of water treatment equipment for a national environmental protection equipment manufacturer.
This arc component is mainly used for forming sand separator or screw conveyor in the field of environmental protection.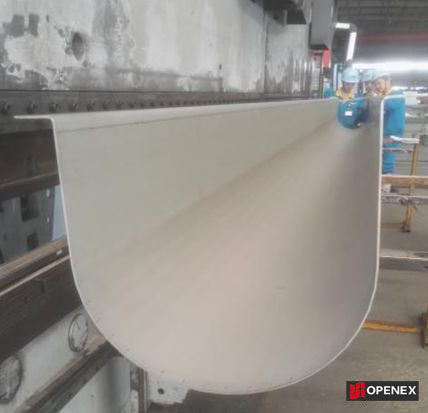 We are competent in providing optimal fabrication plan to customers worldwide, and here attached photo gives an example of bending of arc component by utilizing cutting-edge laser cutting machine and press brake.
Firstly, our laser cutter with an extra large platform can be used to locate cutting position to ensure precision dimension, then, advanced press brake can be used to realize multiple-bends arc shape.