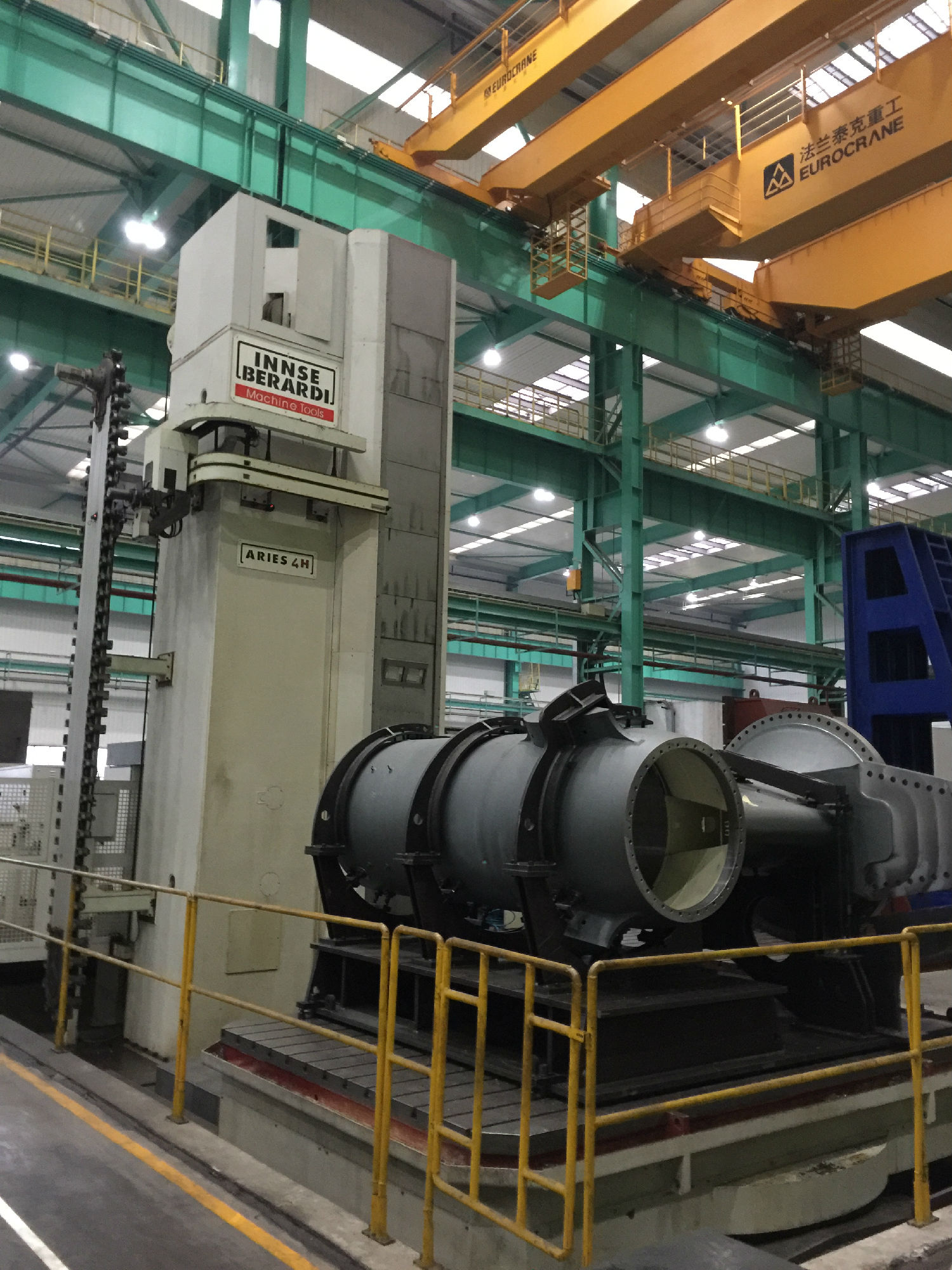 Openex Mechanical Tech is a world-class
large part machining service
provider. Our air-conditioned workshop is equipped with a full range of large boring mills like Innse Berardi FAF260/280, Mitsubishi MAF150R, PAMA SpeedRam, etc, providing the perfect milling and boring solution for the most demanding application on all medium to large size components requiring high precision.
We're capable of working with different materials like steel, aluminum, cast iron, brass, copper, etc. And the industries we served covering:
Machinery
Oil & Gas
Power & Energy
Aerospace
Boat & Bridge
Infrastructure
Etc.
Below listed some of our large boring mills: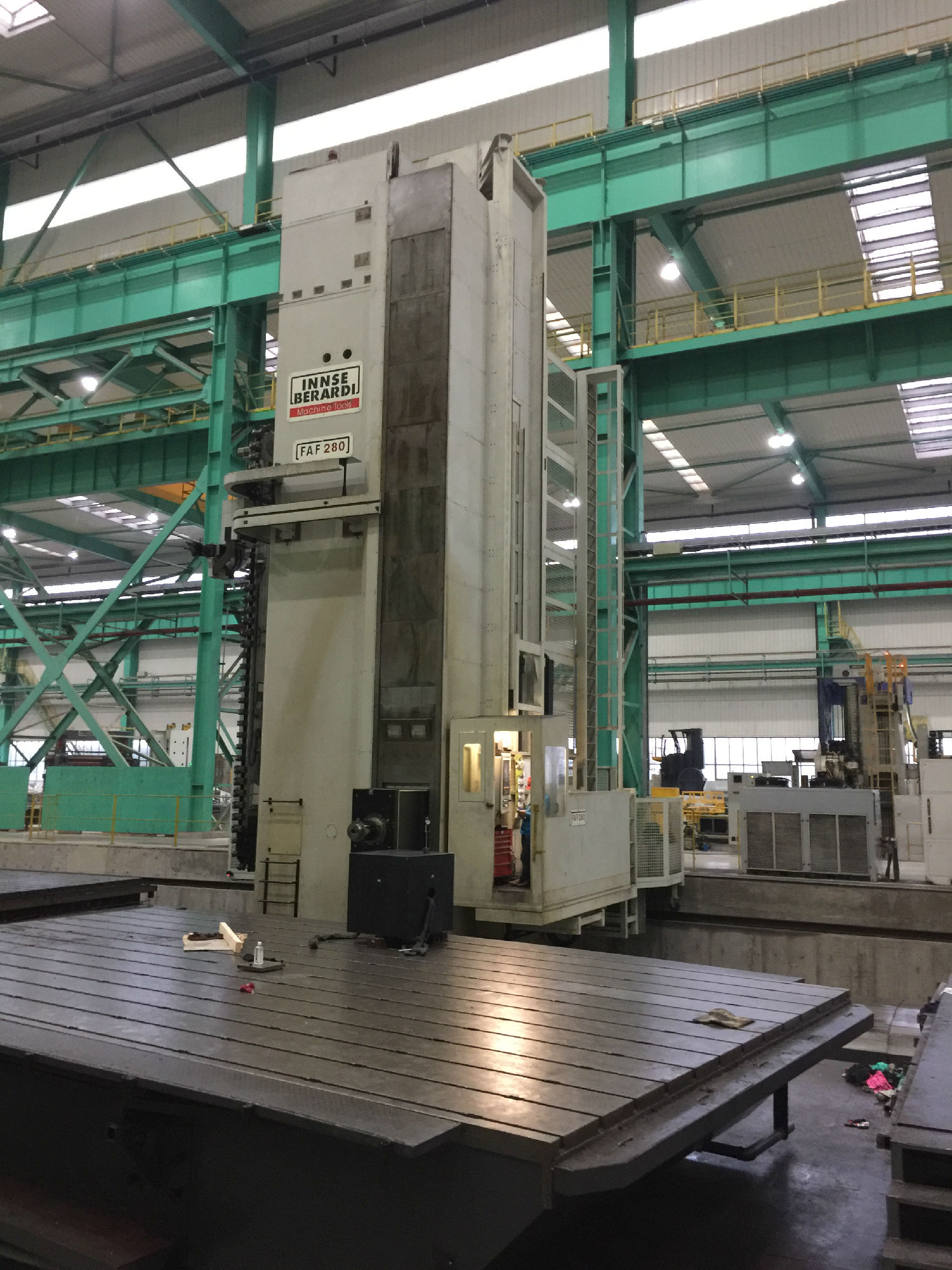 Innse Berardi FAF280
Boring spindle diameter (mm) 260-280
Ram/headstock size (mm) 720×900
Ram/headstock horizontal stroke (W axis ) (mm) 2
Boring spindle stroke (Z-axis ) (mm) 1.8
Max. spindle power (S1) (kw) 150
nr. of speed range 4
Max. spindle speed (rpm) 1.600
Ram/headstock vertical stroke (Y axis ) (mm) 10.000
Column longitudinal stroke ( (X axis ) (mm) 40.000
PAMA SpeedRam
X axis (column)mm 4000 – 6000
Y axis (headstock)mm 2000 – 10000
Z axis (ram)mm 1000 – 1900
W axis (boring spindle)mm 700 – 1600
Z+W axes mm 1700 – 3500
Ram section mm 360 x 400 – 600 x 640
Boring spindle diameter mm 130 – 320
Max spindle speed rpm 1370 – 4000
Spindle gear ranges 2 / 3
Max spindle power kW 37 + 145
Max spindle torque Nm 1526 – 30000
Spindle taper ISO 50 / ISO 60
X-Y-Z-W axes rapid traverse / feed rate m/min up to 30
Mitsubishi MAF150R
Column, horizontal X-axis(mm) 9000
Saddle, vertical Y-axis(mm) 2500
Ramstock in/out Z-axis(mm) 700
Boring spindle W-axis(mm) 700
Boring spindle diameter (mm) Φ 150
Boring spindle end taper No.50
Milling spindle diameter (mm) Φ225
Spindle speed (min-1) 7 – 3,000
Spindle motor output (kw) 30/37(Cont./30 min)
Machine weight (kg) 37,000
We understand the importance of meticulous quality management and are compliant with ISO,CE,ASME,API,LR,DNV standards. With a professional quality assurance team, we ensure our products always meet the highest in quality standards.
Openex-specialized in large CNC milling, large horizontal boring, large vertical turning, contact us for more details!
Link to this article:Large Horzontal Boring Service
Reprint Statement: If there are no special instructions, all articles on this site are original. Please indicate the source for reprinting.:Casting Wiki,THANKS!^^