Recently we received a surfacing welding task for a petrochemical enterprise to proceed surfacing welding on the Corrosion resistant layer of a piece of forging pipe plate.
Strip -electrode cladding welding is a kind of cladding arc welding under the cover of melting flux or ceramic flux, using the metal strip to replace wire as the welding electrode.
This tube plate with diameter 1550mm, depth 260mm. Corrosion resistant layer material: 347L stainless steel.
With our experienced technical team we have overcome all difficulties during manufacturing, like: preheating, thermal treatment, soldering wire deslagging etc. Finally, the customer was satisified with our job, in this way they saved their manufacturing cost.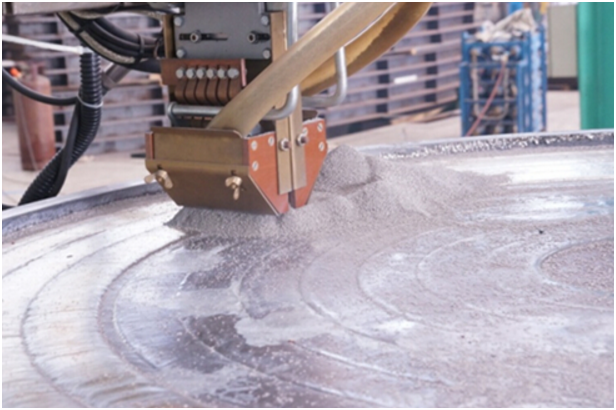 strip surfacing welding by EASB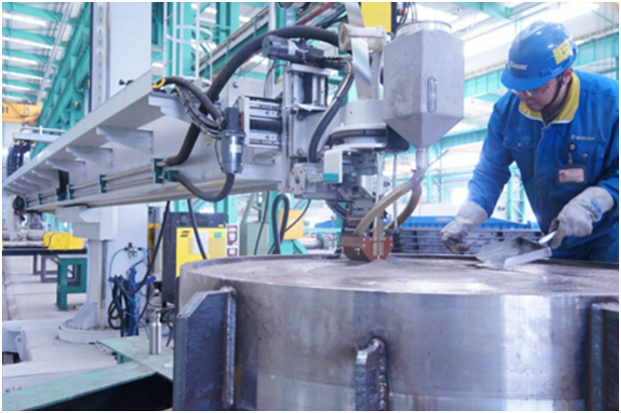 grinding on edge layer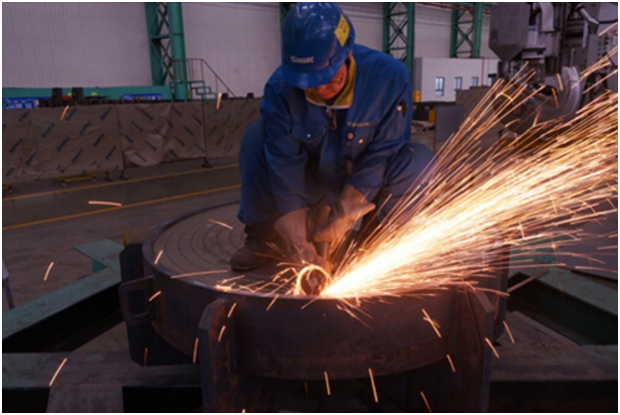 We are heavy steel structure welding manufacturer in China, you can contact us via [email protected]