In the past few days we have successfully completed manufacturing of 30 units of 3.6MW on-shore wind turbine hub.
This special structure turbine parts connect with blades and rotor shaft in the wind power machine, and its shape is complex, its size is big, in addition gear box and generator are installed in its cabin space that increased the machining difficulty a lot. With the help of Synchronous processing by our advanced large boring mill PAMA SPEEDRAM/WZ machining center and Italy Berardi Innse horizontal boring mill, and finally our product had got approval and favorable comment from our customer.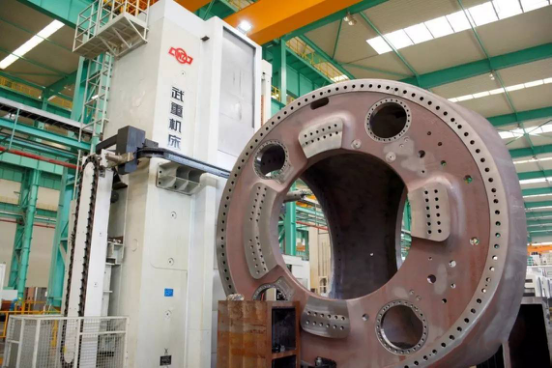 Openex Mechanical Tech is a professional casting and cnc machining factory, our job is to satisfy customers requirements' on heavy steel casting, large capacity cnc machining, and large dimension fabrication. Our world-class cnc machines are waiting to serve for all your metalworking request. Contact us now!