Large vertical CNC turning is a machining process for metal components especially with large dimensions or large diameter.
A vertical lathe is mainly used for the machining of large diameter and short length of the large and heavy products that are not easy to be set up on the horizontal machine tool. If the workpiece is too heavy and requires large turning diameter machining, normally it would be difficult for clamping for the horizontal lathe and its weight would cause an influence on the machining precision, however, the vertical lathe can solve the above problems.
The vertical lathe can be classified into single column and double column. Small vertical lathe is normally made of single column and a large vertical lathe normally made of double column type. The main characteristic of the vertical lathe is that the spindle is in the vertical position. The main features of the vertical lathe are: the worktable is in the horizontal plane, and the installation of the workpiece is more convenient. The worktable is supported by guide rail with good rigidity and stable cutting. There are cutting tools, and the vertical lathe can quickly change them. The vertical turning machine tools' machining accuracy can reach IT9-IT8, the surface roughness of Ra up to 3.2-1.6um. The main parameters of the vertical lathe are the maximum turning diameter D.
Take a look at our large vertical CNC turning machine tools fleet: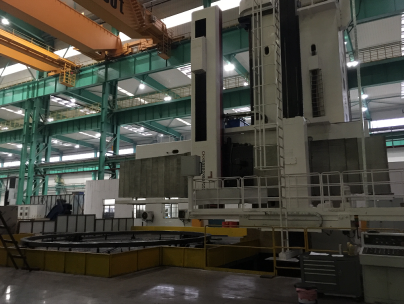 WZ large vertical CNC turning-milling machine, turning table 22m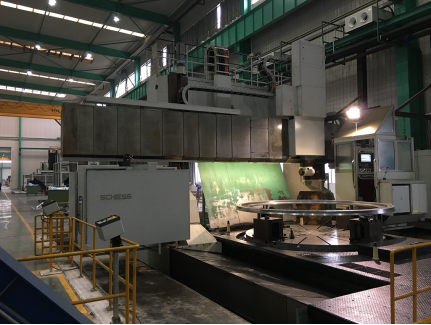 Germany SCHIESS VME large vertical CNC turning lathe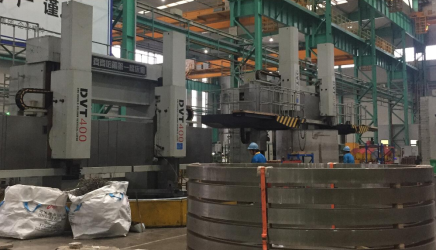 Qiqihar DVT400 large vertical turning lathe